You can make alot of money from Forex Trading but its not easy to do it yourself, especially if you're just a beginner, like me. You have to probably invest in forex trading course or a mentor and spend a few years testing your abilities in the market before you are successful.
I've given myself 5 years to find out if trading forex is for me and if I can prove to be consistently profitable then I have plans to become a money manager myself.
But until then, here are some of the best managed accounts that I have found thus far:
Forex Global Solutions Specialises in Managed Accounts
The next interesting one is Forex Global Solutions who provide investment management services and offer investment products (primarily through separately managed accounts) in Forex, Futures, CFD,s, Metals and other Alternative Investment vehicles.
Your managed account will be traded at well-established licensed brokers.
The brokers they work with are all well known in the industry for providing excellent pricing which saves you the client money so there is more money to invest.
Excellent execution so they don't miss opportunities in the market. Complete transparency so you can view your account at any time. Your managed account will also be under your name so only you can access the funds.
Check them out and get in touch if you'd like them to professionally manage your account or contact them on Skype searching for the username; forexglobalsolutions

ZuluTrade is one of the big daddies of social trading or copy trading.
A combination of a social network and a trading platform, this site will help you find and follow successful traders.
Its like a Facebook for traders and the "wall" of the platform shares information such a the opening and closing of trades of individual traders and how many pips they won or lost.
Below you can see a random trader who I chose with a great record and you can easily follow a successful trader like this one.
Click here to start trading now.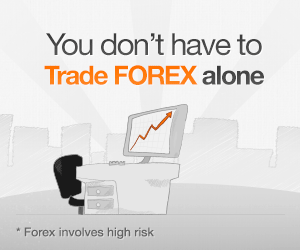 FXTime's Investor Accounts
These accounts look to me to be a kind of Copy Trader account, where you open an account, fund it and then choose traders from their platform to trade on your behalf.
Calling it a Forex Investors must be their special way of calling it what the rest of us know it as, but if you're interested in trying it out; then click here.
eToro is another of the popular social trading platforms like the previous one.
Also with a Facebook like social trading platform, you can see how other traders are approaching the market and choose to follow them.
As you can see here are some of the best traders on the platform and you can follow them with just a click. So, go ahead and click right here and start following traders on eToro.
Here's a short video explaining the sytem.
FxPrimus PAMM Account
Being considered one of the safest places to trade forex, FxPrimus also allows you to use their PAMM system to make (or lose) money from trading by choosing to follow other traders.
Click here to start earning