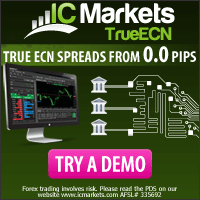 All trading strategies involve an element of risk, with certain types of systems having a higher risk profile than others – often, with potentially higher reward.
Is it worthwhile trading high risk, high reward style strategies and if so, how can we manage them?
In this webinar, the team at Trade View will show you 3 specific high risk / potentially high reward strategies explaining where the risks lie and what you can do to manage them if you choose to trade these types of strategies.
https://vimeo.com/265540302
You will get to see:
1) Working automated trading strategies with high risk / high reward factors
2) Key elements of these strategies including entries, exits & trade management
3) LIVE building, testing, and automation of a working strategy
4) Identifying risk and how to manage it
5) What to expect when running high-risk models
Whether you are new to the markets, or a seasoned trader, if you would like to see how the professionals build, test, automate & manage high risk / potentially high reward systems this video is a must.
Trade with a professional ECN broker, click here to open an account