How To Open a forex trading account in 2022
In this post I'll explain a step-by-step method what you need to do to open an account.
Below you'll also find a list of the best brokers to open an account
with but if you need help with anything, then send me a WhatsApp using the link below.
Step One: Find A Broker
The first and most important decision to make is who to choose as a broker.
The forex industry is rife with scams and people collaborating and out there just to get your money and so choosing a trustworthy broker is essential for long term sustainable trading.
There are a few brokers that I recommend and trade with, you can find them here.
After you've done your research and chosen a broker, its time to open your account.
Step Two: Try A Demo Account
First start with a demo account and make sure you understand how to place orders (market orders and limit or stop orders), and know-how to place a stop loss and take profit levels.
Be aware that a demo account is not the same as a live account from a technical perspective, brokers sometimes use different servers than the ones used for live trading.
The emotional impact of trading with a live account is also much different for trading on a demo account, more on this in later posts.
Step Three: Open A Live Account
Once you've gotten used to practicing trading on your demo account then it's time to open a live account. If you're already with a broker than check with their support if you don't know how to find an
ALL registered and legal brokers will want some form of FICA from you.
Mostly that means sending them a copy of your ID and proof of address.
The admin process takes a few hours to a few days, the compliance department works to see that you are who you say you are and when they give you the all clear, they'll send you the login details for y our platform (the better ones use MT4, one of the most popular platforms around.
Now its time to fund your account.
Step Four: Fund Your Account
To fund your account, your broker will best be able to help you with their various payment methods. Most convenient is an EFT transfer and that's why it's more convenient to have a company that's in South Africa.
Most of the international brokers also allow you to fund your account with Skrill, Paypal or some of the other online payment processors or even cryptocurrency.
If you make an EFT, you have to use your MT4 or MT5 number as reference to credit the correct trading account.
After your EFT or funding clears and the broker receives your funds, your platform with that amount and you're now ready to trade.
Start trading and good luck.
Optional Step Five: Get Training
If you are a total beginner, you may strike it lucky and get a string of profitable trades.
But like most beginners, you will either get too cocky and over leverage or risk too much of your account and lose money.
Get some training, is my advice and learn from a professional trader.
My Favourite Forex Brokers
I have a few favourite local brokers. They are:
Khwezi Trade
A leader in the SA online trading industry, Khwezi Trade is one of the first to be awarded an Over-the-Counter (OTC) licence. OTC Approved Derivatives Provider. Welcome Deposit Bonus.
Two-tier affiliate system with a hybrid CPA and paid rebates, it's perfect for high conversions. Send your clients to them with confidence, knowing they will receive the best customer service from their experienced team.
Trade Nation
Trade Nation believes in fair trading.
Their dedicated customer support team is on hand 24/5 to give you a more accessible and more human trading experience.
Their trading costs are fixed.
You can have complete confidence that charges won't rise when markets get volatile.
You know exactly how much you'll pay to enter and exit a trade.
They have offices in Houghton Johannesburg, fully regulated by the FSCA and have offices in many places around the world.
You won't regret trading with them and they're my top pick for a broker to trade with. Open an account here.
If you're interested in being a partner, please open an affiliate account here.
Exness
Trade with better-than-market conditions
Fast & reliable execution with free VPS hosting.
Tick-level data across all instruments
Trade across multiple markets with the most stable and reliable pricing in the industry.
This is perfect for both beginners and more experienced traders with the most transparent pricing, and fast execution.
Here's a video describing the process.
XM
Global Prime
Global Prime is a new broker that I'm learning about. They're extremely transparent as a trading provider and go out of their way to educate traders about the shenanigans that other bad actors get up to in the industry.
They run a Discord chat to be in touch with anyone in the team, all the up to the CEO.
iFXBrokers
South Africa's favourite FSCA regulated broker. Headquarters are in the picturesque Jeffreys Bay, Eastern Cape with an International business reach.
Client funds are kept separate in a segregated account and monitored daily by a 3rd party auditor.
In a true STP (Straight-Through-Processing) environment, IFX Brokers™ use technologies, without dealing desk intervention and route trade orders directly to liquidity providers.
RMDTrader
RMDTrader your personal international CFD broker. Tier 1 liquidity.
Tight spreads. Trade execution with no dealing desk intervention.
Intuitive technology & Trading platforms.
24/5 friendly and expert support
AVATrade Open an Office in Sandton
AVAtrade is another international broker that's regulated by the FSCA (FSP Number 45984) and now has a physical presence in the country with their offices in Sandton.
They're an established broker and looking to grow their presence in the African market.
And like all good modern brokers do, they also offer a sub-IB program so that you can earn a passive income from referring other traders as well as other IBs.
FXPrimus
FXPrimus The Safest Place To Trade – FXPrimus operates in Africa under the name Primus Africa (Pty) Ltd, regulated by FSCA, with license number 46675.
FxPrimus markets itself as the safest place to trade with clients funds being kept in segregated accounts, insurance for bankruptcy and no transaction costs for deposits or withdrawals.
They offer some of the tightest spreads around and seem to have an excellent reputation so if you're an experienced trader and have had enough of the many market makers hunting for your stop-losses, then check them out.
CM Trading
Fast Regulated and Secure
Groundbreaking trading technology at your fingertips.
Get instant access to MT4, CMTrading Webtrader and more.
Expert trading specialists will teach you the best trading techniques and strategies, perfect fir beginners.
Get a personalized educational package with 1-on-1 sessions
Get daily market updates, real-time technical analysis and weekly financial news.
Professional support via live chat, social media and phone.
Silver, Gold and Premium accounts get hands-on training with a dedicated Account Manager.
Muslim clients can open an account that strictly adheres to Shariah law.
Markets will give you a No Deposit Bonus
Markets.com is operated by Safecap Investments Limited ("Safecap").
They're regulated by CySEC under license no. 092/08 and by the Financial Services Conduct Authority ("FSCA") in South Africa with license no. 43906.
Click here to open an account
ForexTime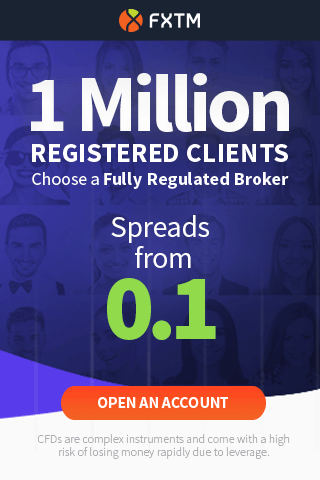 ForexTime: A New Broker Regulated in South Africa FXTM is now licensed by South Africa's FSCA with FSP number 46614.
Like all good (excellent brokers), all of FXTM's client funds are deposited in segregated accounts at top-tier banks such as Barclay's and Credit Suisse.
FXTM are one of the few brokers that offers all traders an insane leverage of up to 1:1000, tight spreads starting from 0.1 pips, and the ability to trade 100+ instruments.
They provide a great variety of optimised account types, desktop and mobile MT4/MT5 trading platforms, regularly hosts exciting demo and live contests, gives out trade-enhancing bonuses as well as useful free trading tools.
ICMarkets – was established in 2007 by a team of professionals in the financial services industry.International Capital Markets is one of Australia's largest Forex Broker and CFD providers with their head office located in Sydney. IC Markets is one of the few True ECN brokers worldwide and their mission is to create the best and most transparent trading environment for retail and institutional clients alike. Their motto is "by traders for traders" and IC Markets has consistently proven to offer superior spreads, execution and service.
Mt Cook is a boutique brokerage that offers superior trading conditions for qualifying traders (or those who are following a particular copy trading or PAMM strategy from a money manager on their platform).You need a minimum of $2,000 to trade a live account if you're a trader or you need to know of a managed account that you can join to trade with less money.
I hope that you have an effective strategy to give you an edge in the market, proper money management techniques so that you win big and lose small and the mental skills to put in trades in a clear and carefree state of mind.
If not and you're still looking for a mentor, then contact me.
Good luck and happy trading.