How To Earn Money From The Markets Without Even Knowing How To Trade
Forex Trading is a wonderful niche to be in online as traders new and advanced are always looking for either a broker, forex education or an Expert Advisor (EA) or any number of tools and services that are always being created by intrepid entrepreneurs.
I've been involved with profitable forex affiliate programs for a while now and in this post, I list some of the most lucrative ones I've been involved in.
Some of these vendors and service providers also offer a second or multiple tiers of affiates so you can even create a passive income stream from your affiliate activities if you get other people and train them up as affiliates.
In this post, I'm going to list my most lucrative affiliate programs as well as two-tier programs that I'm involved in, starting with:
---
Global Prime
Delight your traders with the best education for them telling them exactly how this industry works. Global Prime is brutally honest about the current market and talk about how the regulators are missing the bad trading conditions most B-Book brokers are creating for retail traders.
Learn how your trader's success can lead to your own recurring income as an IB. Even though you'd be earning less per lot compared to other brokers, the excellent trading conditions and price feeds for profitable trading strategies will keep your high net-worth traders trading with large volume on a regular basis.
They have a 5 level sub-IB or as they call it in this case Sub-Affiliates and you earn 10%, 5%, 3% and 2% from the commissions that those IBs earn for you.
One of the most deepest levels of potential to earn from an A-Book broker, so it's a perfect match for those with large networks or can help mentor people to recruit interested traders.
They claim to offer a price feed especially tailored towards a particular Latency Arbitrage strategy that my
QuickTrade
QuickTrade is a new broker I've recently discovered. They regulated by the FSCA and have a 3-tier affiliate system paying 6, 5 & 4% rebate commissions on the spread that they charge your traders.
Working out of the Stock Market School, where they've mastered the art of marketing to students their trading education program, they created QuickTrade to offer their students a trading platform to execute the education they were receiving.
I visited their offices and spoke Hardus the founder, they've got a very slick sales system and I think that they will convert many of the leads that you send them into active traders and this is a perfect way to start an IB business post Covid19.
BlackStone Futures
BlackStone Futures is one of my most lucrative IB program amongst local brokers.
They pay my rebates into my FNB account in the first week of the month for the previous month's earnings.
They're like clockwork and even if the IB portal on the backend doesn't reflect accurate amounts of earnings, I bank 3 or 4 figures every month from them. They're very active on social media and any traders that signs up with them are invited to regular webinars they host and their YouTube platform is updated daily with their local analyst giving his impressions on the market.
TigerWit
TigerWit's successful partner program comes from developing long-term profitable relationships. They bring a fresh technological approach to the CFD industry in need of change that benefits both partners and traders.
Their innovative 'Distributed Ledger Technology' provides you with a unique and significant advantages to other brokers.
PrimeXBT
PrimeXBT allows you to receive a percentage of trading fees paid by the people you have referred, paid in Bitcoin into your PrimeXBT wallet.
All members receive their payment every day between 12:00 and 14:00 UTC. Pending payouts are updated daily, at 00:01 GMT.
PrimeXBT is revolutionising the trading of financial assets with up to 100X leverage all from a Bitcoin denominated account.
iFXBrokers
iFXBrokers started in 2018 and have LMAX as their technology partner, one of the institutional liquidity and trading companies disrupting the traditional CFD trading industry.
Their IB model is one of the best for growing a network of traders or referrers under you. They pay $6 a lot for direct client's and $2 a lot for any client one of your referrer's sends and starts trading.
CM Trading
This is the broker that I'm getting the most conversions with.
They're aggressively marketing in the South African market to get clients and continually are offering great welcome deals.
Since most of the people who will sign up to a broker via your link are new traders and don't know their way around, CMTrading is a great broker to start with.
Click here to sign up with CMTrading and start earning now.
Khwezi Trade
One of the better local broker that I've come across. In my dealings with this company, they've come across as very professional and a cut above the other brokers that seem to cut corners.
They have offices in Cape Town, are very active in training new traders to their platform (they'll even give one on one training to any trader that deposits more than R50,000)
---
XM Markets
XM's affiliate program offers a two-tier affiliate program and this is one of the first brokers that I've had a sub IB earn some money for both them and me too.
Starting with a free R350, no deposit required, account, they have deposit and loyalty bonuses throughout their promotions.
---
IronAffiliates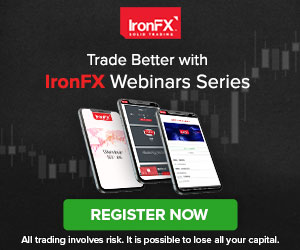 Next comes IronAffilates and this times its is only because they were sponsoring one of my favourite soccer teams, Barcelona FC and make a big deal about it.
IronAffiliates pay up to $1000 CPA (Cost Per Action, your lead will have to make an initial deposit into their live account to qualify) to be one of the highest paying affiliate networks.
They've also opened an office here in Jozi and so your prospects can be personally attended to in Sandton.
---
AVAPartners
I've been with AVAPartner for a few years now and its by far been my most lucrative partner. I've chosen the revenue share option and one trader has been a very profitable trader and earned me some terrific commissions before he (or she) stopped trading.
AvaTrade, the brokerage, is one of the first traditional forex brokers to offer bitcoin trading and with that growing market segment, its easy to create content to promote AVAtrade to your prospects.
---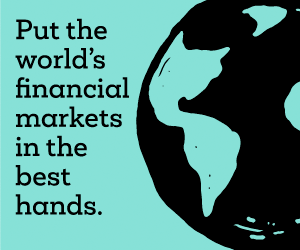 An honourable mention must go to Markets.com, one of the pioneer forex brokers, who's affiliate back-end sucks big time (they've got a new one now, thank heavens)
They too offer a free R250 trading credit in a live account and this is a great way to get traders interested in this broker.
RoboForex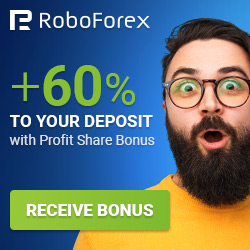 The only reason that I opened an account with RobofForex is that they have a 5 tier affiliate level.
Let's see how it goes. Click here to sign up to their multi-level Affiliate program.